SYNTHESIS DEVELOPMENT is a growing property developers in Indonesia with interests in retail properties, apartments and residential, super blocks, offices, and hotels. We have an integrated project management, consultant, design and development.
Our success is driven by our solid team and their commitment to get results the right way. By operating responsibly, executing with passion and excellence, applying innovative technologies and capturing new opportunities.
Established in 1992, Synthesis started out as ProLease, a property consultant specializing in shopping center consultant and management.
A new breakthrough established in 1999, when we began our own property development activity. Began with our first development project, Plaza Semanggi, the most iconic building in Jakarta.The development project of Plaza Semanggi project has become an important milestone for us in property development business in Indonesia.
In 2005, the brand Synthesis began to be used for property business and started concentrating on property development. We're realized our dreams became true, from 1999 to present, Synthesis Development was completed or begun construction of more than 10 property projects, with middle class of society. From high-end apartments, mall, hotels, and office tower.
Synthesis will continue to create the best works in property development in Indonesia, and continues to strive for create a pleasant and extremely convenient urban living space.
SYNTHESIS VISION
"To grown to become an integrated and reliable property developer in Indonesia by providing added value on an ongoing basis for customers, shareholders, partners, the community and all other stakeholders".
SYNTHESIS MISSION
* To develop high-quality properties through innovation and the use of technology to create a better quality of life.
* To provide excellent service for the satisfaction of all stakeholders.
* To develop competent human resources with high integrity.
* To maximize our employee's welfare.
* To create synergy with the environment.
SYNTHESIS PREVIOUS PROJECTS
PLAZA SEMANGGI ( 1999 )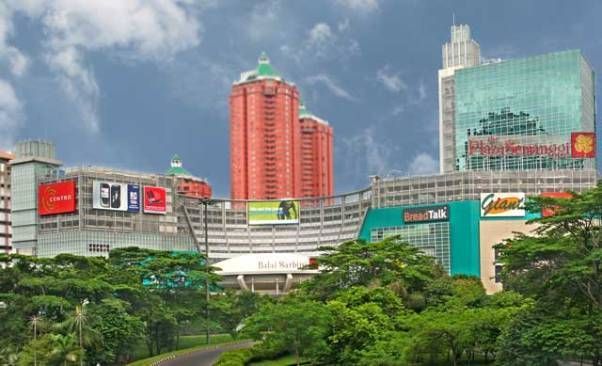 We start property development in Indonesia through The Plaza Semanggi, one shopping center in South Jakarta standing around the office area, making this mall as the most iconic building in the heart of Jakarta because the location.
CASABLANCA MANSION ( 2004 )
Casablanca Mansion is our first apartment project. Located at one of the most reputable location in South Jakarta, Casablanca Mansion offers luxurious and user-friendly apartment with easy access to public transport.
THE LAVANDE & DE OAZE ( 2006 )
Moving Forward after success with the development of Casablanca Mansion, Synthesis Development rebuild two best occupancy in Jakarta. The Lavende located in tebet – South Jakarta, and De Oaze located in West Jakarta. Both come with the concept of exotic and modern, both types of housing bring a new atmosphere for urbanites in Jakarta.
URBANA PLACE ( 2007 )
In 2007, Synthesis development builds an integrated residential and luxurious thematic housing estate with elegant concept in modern surroundings in the heart of Bintaro.
KALIBATA CITY ( 2008 )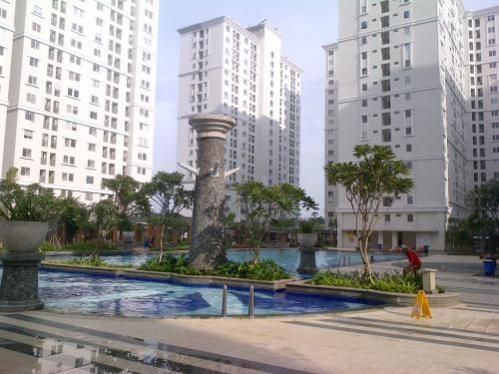 In 2008, Synthesis Development to build a masterpiece in South Jakarta. Kalibata City, a "mixed use" superblock consisting of the apartment, as well as a mall with a complete City Forest and huge park which is built on an area of 12 hectares
BALI NUSA DUA HOTEL & CONVENTION, FESTIVAL CITY LINK ( 2010 )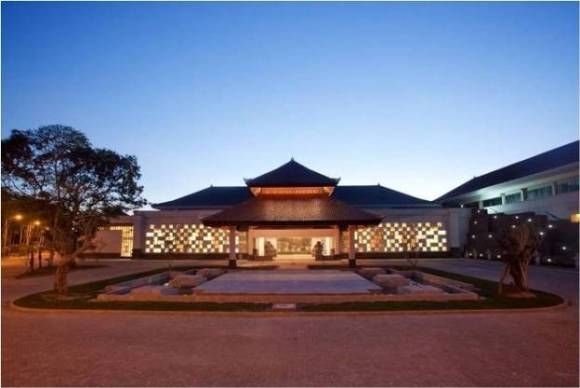 With many success stories with building development that already done by Synthesis Development in Jakarta. In 2010 we re-developed 2 new masterpiece outside the Greater Jakarta area. By develop Nusa Dua Bali Hotel & Convention and Festival City Link Bandung.
BASSURA CITY ( 2012 )
2012 was the year when the days grow very rapidly, in line with the demands it will demand of residence also increased. Synthesis build Bassura City as an inspiring one stop living innovation built in east Jakarta, Bassura City comes with a superblock concept consisting of malls, hotels, and apartment.